How to Choose a Buyers Agent
To compliment my Listing Agent Blog, I thought it would be a good idea to provide some counsel on finding a Buyer's Agent! This will also be a multi-part series that will also be followed up on a weekly basis during the month of May 2015.
Part I – Out of Town Home and Condo Buyers
I think it's pretty intimidating for an out of town shopper to come to a new area and try to pick a REALTOR®. However, I will guess you or your spouse have spent countless hours on the internet to the point you are overwhelmed and unsure where to begin and who to trust!
1.So where do I start? I personally have a business minded approach to Real Estate, and if you don't, you are making a big mistake. This is a business, and it is usually one of the largest financial decisions or investments of your lifetime. So put your Business Hat on and Get Started!
2.Referral is always a good place to start, ask a family member, local friend or even your employer if you are transferring here.
3.In today's world, the internet is where most people begin their property search. They typically use one of the commercial sites that frankly I think overload the buyer with information, some of which is often incorrect. I understand the need to use such a site, but Buyer Beware don't take their information as Gospel, especially their valuation predictions! They are wrong far more times than they are right!
4.When viewing one of the popular Property Search Sites, shoppers will often contact an Agent recommended by the site or listed next to the property they are viewing. My 1st comment is; if you already have a Buyer's Agent, run all of your questions through him or her. Don't just click on one of the pretty faces you see on the site!
5.Why not, and what about all those stars or premier names? Ignore the Stars next to their name! These agents are paying that site to position themselves to have you click on their name, they don't have to be good, they just need to have some money! Typically, they know nothing about that property, and may even have to call the listing agent. Why waste the time; Go to "your" buyers agent, and if you don't have one; go right to the Listing Agent! (stay Loyal to your Buyers Agent they've been the one helping you through this process, don't bypass them!) Plus, often times, that click makes your phone ring 3 or 4x from 3 or 4 different agents on the same property! Who needs that?

NOTE- If you're on a Private Realtors Site like mine, for example, use the Realtor providing you the service, that's the only way we can continue to provide the site and the service. I know that I strive to give my clients outstanding persoanlized Service!
6.I picked up a local real estate magazine with probably 100+ agents advertising, how do I pick one? I know it's crazy to hear, but I'm told many people pick one based on the Agents picture. Is that nuts or what; especially considering there are quite few Agents using pictures maybe 10, or 15+ years old. I promise you, when they're 58 years old, they don't look like they did when they were 38!
7.So How do I choose one? If it were me I would pick a few agents from the magazine and visit their website to learn a little bit about them. If it's a cookie cutter franchise site, then that's probably what you'll get, a Cookie Cutter Agent. If the site is flashy but contains no substance, then that may be a reflection of that Agents' personality. If the site is streamlined, mobile friendly, easy to use and search, and teaches you a little something about the areas you are searching; then put that Agent on the Top your list to contact. I like to think I fall into this category!

8.What if they don't have a website? Strictly my opinion, but I would guess they are not serious about their business, with the exception of those that are new Agents! If they're new, they probably need to get their business a little more profitable before they take on a private website.
9.Should I avoid a new agent as a Buyer's Agent? I don't think so, they have to learn somehow, and there will probably be someone around to help them, that's where the Broker comes into play. And they will be eager to please; But if you feel they're not getting the job done, contact their Broker. If you don't like what you hear from the Broker…drop them immediately and find another REALTOR®, and Broker!
10.Speaking of REALTORS®, only members of NAR, the National Association of REALTORS® can claim to be a REALTOR®. REALTORS® are held to the highest ethical and business standards practices in the industry.
That's it for today; if you made it this far thanks for reading, and feel to call or email me with any Real Estate Questions! Answers are free!
Jeff Marker Top Buyers Agent
850-346-7221
REALTOR ASSOCIATE®
XCELLENCE REALTY INC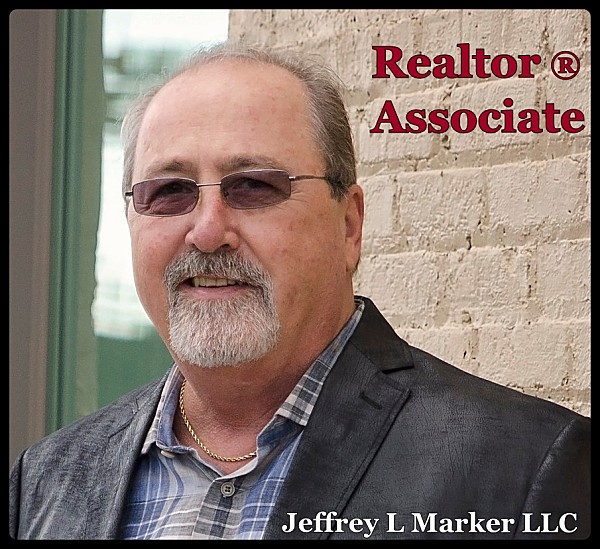 Disclaimer: this Blog is my opinion and may differ from other Professional Opinions on this subject.