How to Choose a Realtor to Sell My House?
Serving Escambia and Santa Rosa Counties Fl.
Part I (If you've already read this go right to Part II (a)
I believe every property and every home is unique in its virtues and its liabilities. Therefore, there is no "Cookie Cutter" answer to this question. With that thought in mind, I decided to blog on this subject in a Multi-Part Series during the Month of May 2015. I'll strive to be direct and concise in my delivery.
1.First and foremost is to find a REALTOR® and member of the National Association of REALTORS®, NAR, and in my case, the local Pensacola Association of REALTORS®, PAR. Only members of NAR can claim to be a REALTOR®.
But Why? a.Because this will give you access to all of the Licensed Real Estate Agents in your market through the MLS (Multiple Listing Service). b.And, Members of these Associations are held to the highest standards of Ethics and Accountability.
2.Referral– probably the most common method of finding a REALTOR® is to ask a friend or neighbor if they have had a good experience with a local agent. Then invite them for an interview to see if they are a fit for you.
3.How about experience? In looking for a Listing Agent, I would want someone with the barest minimum of 2 years over-all experience. Real Estate is a complex business and no 2 transactions are alike! Hiring a friend's brother for example who just got their license may seem like a nice thing to do; but it rarely leads to a positive experience. Selling your home is a major business transaction; I believe its best to have someone with more experience under their belt.
4.I have a friend that works for the County, (for example only) and sells Real Estate on the side. Look for an Agent that is Full-time, not Part-time; Real Estate is a 24/7 business; you never know when the call or contact is going to present itself. She can't stop serving the County Commission during the day if a call comes in! You need an Agent that will respond promptly and professionally to buyers and clients, and one dedicated to getting you the highest possible Market Price.
5.But she says she'll give me a 1% discount commission rate. Then you will likely get a low discount effort. She'll list you on the MLS and that's probably it! While she's at work, if someone trips in your door with a fist-full of Cash, she'll collect her discount commission.
6. Consider this scenario: Let's say you get a 1% discount on commission of a $200,000 listing from Agent A, the Part-timer. 5 months down the road, you're frustrated and weary and Agent A brings you a contract from another Broker for $185,000. Desperate to sell, you take it; hurrah, you saved $1850 right? Wrong! Most likely if your house was priced right up front, and if you had hired Agent B a full-time Professional dedicated to getting you the highest market price possible, they might have brought you a contract in say 60 Days at $194,000. You lost about $7000 by not hiring a true Full-time Professional.
7.My current agent won't return my calls or constantly refers me to their assistant! – There's nothing wrong with having an assistant, however, they are limited in their scope of work, and prohibited from answering Real Estate questions. If you need the REALTOR® and he or she keeps blowing you ff to the assistant, then dump them at your earliest opportunity. This is likely an Agent that either has too much on their plate, is busy concentrating on other activities, doesn't respect you as a valuable client, or is simply lazy!
8.The Agent I interviewed is part of a well-known National Franchise; they sell a lot of houses. My opinion; you should not hire anyone based on their National Franchise affiliation alone! I have worked for National Franchises and I promise you, the Franchisee won't have a clue who you are. They are high volume oriented and the quicker you lower your price and the house sells; the happier they are! At the end of the day, it's the Agent themselves that are doing the work and providing the service. The high volume Buyers Agents will see your home through the MLS; if they have a buyer, they'll find your house!
9.But they tell me they have lots of buyers? Yes, they might or they might just be saying that to get your listing! The large Franchises do have national accounts like Employment Relocation Providers for example however; here is what you don't know. These agents also pay the Relocation Service Companies as much as 40% of their commissions in many cases. I ask you to consider this question, How hard would you work for a 40% discount? I find that while many of these REALTORS® may be successful, their level of personal service and commitment to their clients is severely lacking!
10.I interviewed an Agent that sells a lot homes, but they seemed aloof, full of themselves, insincere, and talked way too much about how great they are, and how fast they can sell my house. Then you're probably right, go with your gut and keep shopping for someone who has a personality and sincerity level that you are more comfortable with. Keep this in mind, almost anyone can sell a house quickly by simply pricing it below the market!
11. Is hiring an Independent Broker better? Not necessarily; as I stated earlier, its the Agent that does the work! Pick your Listing Agent based on your comfort level with their Professionalism, Experience, and your feeling that they were Honest and Straight-forward in their presentation. In my case, my Broker provides me all of the tools that are offered by National Franchises, and then some! The difference, in my opinion is, that I am not forced to operate as a Franchise Clone. I am local, I know and understand our market; and I am free to operate Independently in the best interest of my client! In other words, I don't have someone in a Franchise Corporate Office in Kansas, for example, dictating to me how to sell houses in the Pensacola Market Area.
Well, this wraps up Part I of this Series. In Part 2, around May 11th, we'll look into what to expect from a REALTOR® in their listing presentation.
If you are in need of Professional Real Estate Services now, then give me a call @ 850-346-7221, contact me through the Blog or my website @ www.jeffmarker-realestate.com.
Jeff Marker REALTOR ASSOCIATE®
Top Lisitng Agent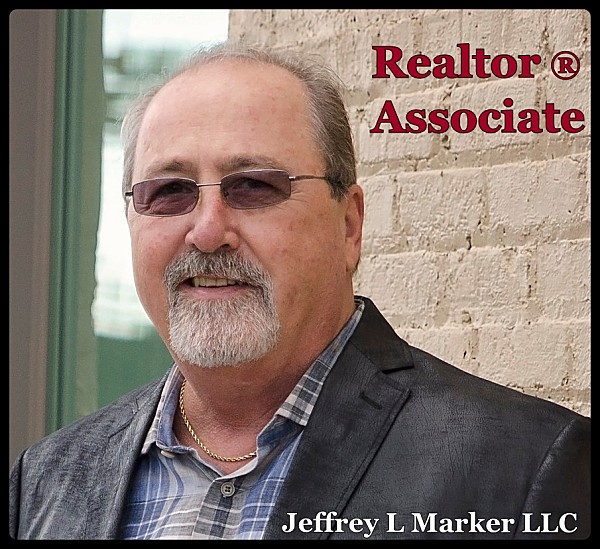 Member of Xcellence Realty Inc

Disclaimer: this Blog is my opinion and may differ from other Professional Opinions on this subject.